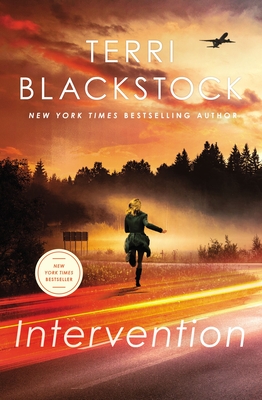 Intervention (Intervention Novel #1)
Publication Date:
June 16th, 2020
Usually Ships in 1 to 5 Days
Description
In this New York Times bestselling novel from Terri Blackstock, Barbara Covington has one more chance to save her daughter from a devastating addiction by staging an intervention. But when Emily disappears on the way to rehab--and her interventionist is found dead at the airport--Barbara enters the darkest nightmare of all.
In the wake of Barbara's husband's death, her eighteen-year-old daughter Emily has developed a severe addiction to drugs, and Barbara is afraid her son Logan will pursue the same path. In desperation to save her daughter, Barbara enrolls Emily in a rehab program, complete with an intervention agent scheduled to securely escort Emily to the facility.
Emily and the agent set off for Georgia, but when the interventionist is murdered in the parking garage of the Atlanta airport and Emily disappears into thin air, Emily becomes the prime suspect. Convinced beyond a shadow of a doubt that her daughter is innocent, Barbara and her son race to Atlanta to try to find Emily before Detective Kent Harlan arrests her for the murder.
Detective Kent has questions of his own. His gut tells him that this is a case of an addict killing for drugs, but as he gets to know Barbara, he begins to hope he's wrong about Emily. Fearing for Emily's life, Barbara maintains her daughter's innocence. But does she really even know her daughter anymore?
The panic level rises as the mysteries intensify: Did Emily's obsession with drugs lead her to commit murder--or is she another victim of a cold-blooded killer?
New York Times bestseller
Full-length contemporary Christian suspense novel
Part of the Intervention series:

Book One: Intervention
Book Two: Vicious Cycle
Book Three: Downfall

Includes discussion questions for book clubs and a list of additional resources