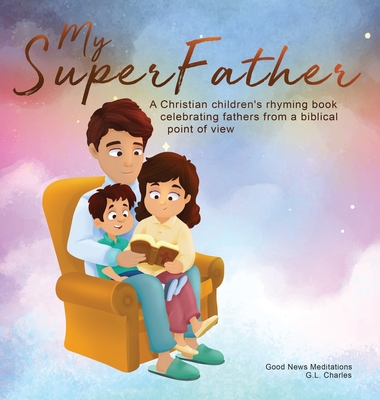 My Superfather: A Christian children's rhyming book celebrating fathers from a biblical point of view (My Superfamily #2)
This product is not returnable.
Publication Date:
June 1st, 2022
Publisher:
Good News Meditations Kids
Usually Ships in 1 to 5 Days
Description
Our Father in heaven blessed us with our fathers on earth, and this Christian children's book depicts this perfectly...
Fathers are an integral part of the family unit, and everyone, including children, should recognize their love, sacrifice, and hard work. A Christian father is even more important as he can gently guide his children to follow the ways of the Lord through his words and actions.
This Children's Christian book will make you have a beautiful time with the whole family while reading it
My SuperFather portrays fathers in the eyes of famous fathers and men in the Bible to show children how God sees fathers.
In this Christian book for kids, children will:
Understand what fathers truly mean so that they can feel their love and appreciate them more.
Become more aware of the importance of a Christian father in their lives
Learn about great men and fathers in the Bible and see their fathers in the light of that greatness
Enjoy a fun, rhyming, and inspirational Christian read that will connect them more to their spirituality
And much more

This Christian children's book about fathers makes the perfect gift for Christian dads on father's day or a Christian gift for children.
Just Scroll up and click Buy Now to get your copy
Other Books in Series
My Supermother: A Christian children's rhyming book celebrating mothers from a biblical point of view (My Superfamily #1)
Hardcover
My Superfather: A Christian children's rhyming book celebrating fathers from a biblical point of view (My Superfamily #2)
Paperback