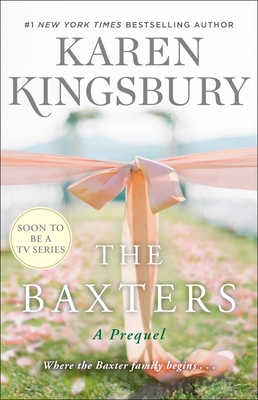 The Baxters: A Prequel
Publication Date:
April 26th, 2022
Description
This warmhearted and moving prequel to the "heart-tugging and emotional" (RT Book Reviews) #1 New York Times bestselling Baxter Family Series follows the family members as they face rising tensions during a wedding and a colossal storm.
A terrible storm builds in the early morning sky over Bloomington, Indiana, as Elizabeth Baxter prepares to celebrate her daughter Kari's wedding to Tim Jacobs. It's supposed to be the happiest of days, but Elizabeth can't shake a growing sense of dread. Is the storm a sign? Something bad is about to happen. Elizabeth knows it.
Indeed, there are dark currents of conflict and doubt coursing through the Baxter family. In the midst of them, Kari Baxter is starting to panic. Is marrying Tim a mistake? And what about her family? Her brother Luke is angry and resentful of their sister Ashley, who has recently returned from Paris, a single mom with a son she too often leaves with their parents. At the same time, Ashley and their sister Brooke have lost the faith that is the family's glue. Against all this, Kari sees Ashley rejecting her longtime love, Landon Blake, who clearly cares for her, no matter what happened in Paris.
When the storm reaches a terrifying crescendo, a shocking moment of danger brings important truths to light. At the end of the long day, can the Baxters remain a family, tested but stronger?
From an author who "writes with seemingly effortless poetic elegance" (Booklist), The Baxters is an unforgettable testament to the power of love, family, and faith.