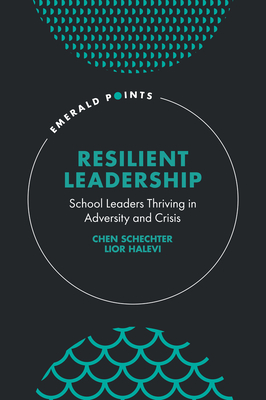 Resilient Leadership: School Leaders Thriving in Adversity and Crisis (Emerald Points)
Publication Date:
November 2nd, 2023
Publisher:
Emerald Publishing Limited
Usually Ships in 1 to 5 Days
Description
School leadership is a complex and challenging profession, with principals working in technological, dynamic and uncertain environments. They often experience resistance to their activities and challenge to their authority which can lead to considerable mental and emotional stress. This was never more apparent than during the COVID-19 pandemic, when many school principals faced unprecedented uncertainty and challenges.
Schechter and Halevi answer questions such as what promotes the development of resilience among school principals? What hinders it? What are the characteristics and practices of school principals' resilience? They go on to explore how school principals with high levels of resilience are more able to recover from times of stress and crisis than those with lower levels of resilience, examining the characteristics and practices of resilience used by school principals.
Resilient Leadership serves as a basis for new and renewed thinking regarding school resilience dimensions in training, mentoring, and professional development, and is essential reading for academics, researchers, students, school leaders and policymakers in educational leadership.