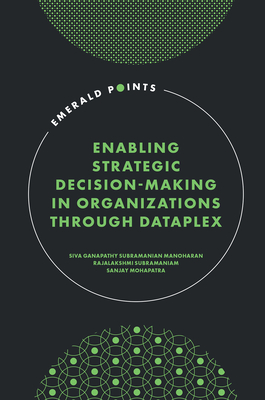 Enabling Strategic Decision-Making in Organizations Through Dataplex (Emerald Points)
This product is not returnable.
Publication Date:
January 23rd, 2023
Publisher:
Emerald Publishing Limited
Usually Ships in 1 to 5 Days
Description
Managing big data and data analytics poses unique challenges to many organisations. The effective use of such data is essential to planning business strategies and ensuring future corporate success. Organizations need to know how best to capitalise on the information that they have access to.
Enabling Strategic Decision-Making in Organizations through Dataplex breaks down the role of data in strategic decision making, examining the organizational benefits but also utilising real-world examples of limitations and challenges and how these can be overcome. Dataplex allows for the central management of all data resources in the cloud, removing data silos while also maintaining ethical considerations and policies - the intellectual fabric of data provides a path to centrally monitor, manage and rule the data.
The use of case studies, frameworks and applied models makes this text applicable to data practitioners, managers and strategic planners, as well as researchers focusing on problem solving at the organizational level.