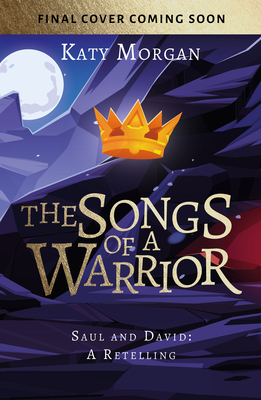 The Songs of a Warrior: Saul and David: A Retelling
Publication Date:
February 1st, 2023
Usually Ships in 1 to 5 Days
Description
This dramatic retelling of the accounts of the first two kings of Israel follows the intertwining stories of Jonathan, Saul, David and Michal documented in 1 and 2 Samuel.
In this imaginative yet biblically faithful book, readers will find themselves immersed in the hearts and minds of the key players as they experience battles, intrigue, plots, betrayal, love and friendship.
This resource is a great way to help kids aged 8-13 engage with God's word. They'll be left thinking about what it means to trust God and realizing that only Jesus can really be the king God's people need.
Makes a wonderful gift for children aged 8-13.
Includes a Bible-reading plan and notes that differentiate the known facts from the imaginative parts.
A book club discussion guide is also included.
About the Author
Katy Morgan is an editor at The Good Book Company and loves helping children and young people grow in knowledge and love of Jesus. She was previously part of a school chaplaincy team and now volunteers in the youth work at her church, King's Church Chessington in Surrey. She holds a master's degree in classical Greek literature and is the author of The Promise and the Light.