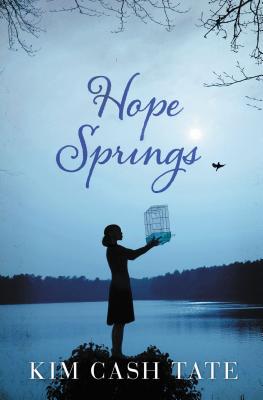 Hope Springs
Publication Date:
June 11th, 2012
Usually Ships in 1 to 5 Days
Description
God's plans for three women--and the small town of Hope Springs--may be bigger than anyone could have imagined.
Janelle Evans hasn't gone back to Hope Springs for family reunions since losing her husband. But when she arrives for Christmas and learns that her grandmother is gravely ill, she decides to extend the stay. It isn't long before she runs into her first love, and feelings that have been dormant for more than a decade are reawakened.
Becca Anderson is finally on the trajectory she's longed for. Having been in the ministry trenches for years, she's been recruited as the newest speaker of a large Christian women's conference. But her husband feels called to become the pastor of his late father's church in Hope Springs. Will small-town living affect her big ministry dreams?
Stephanie London is married to a doctor in St. Louis and living an ideal life. When her cousin Janelle volunteers to stay in Hope Springs and care for their grandmother, she feels compelled to do the same. It's a decision that will forever change her.
As these women come together, they soon recognize that healing is needed in their hearts, their families, and their churches that have long been divided along racial lines. God's plan for them in Hope Springs--and for Hope Springs itself--is bigger than they ever imagined.
"Kim Cash Tate draws us into a world where the dreams, desires, missteps, and matters of the heart we discover mirror our own. She is a master at crafting characters who make you forget you're reading fiction. By the end of Hope Springs, you'll feel as if you're cheering on members of your extended family." --Stacy Hawkins Adams, bestselling author of Coming Home and The Someday List
Inspirational and romantic contemporary read
Stand-alone novel
Book length: approximately 90K words
Includes discussion questions for book clubs