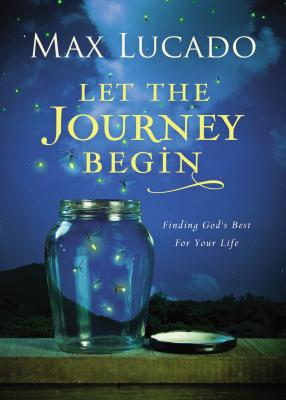 Let the Journey Begin: Finding God's Best for Your Life
Publication Date:
March 10th, 2015
Usually Ships in 1 to 5 Days
Description
Are you looking for a special gift for a graduate? Let the Journey Begin is filled with godly wisdom, encouragement, and guidance from bestselling and trusted author Max Lucado for students about to embark on new steps in their life journey. Graduates will be reassured that they are not alone--God is with them every step of their way.
Let the Journey Begin includes:
Dozens of easy-to-read writings divided into five themed sections: God's Plan for the Journey of Life--A Road Map for Success; Stop, Look, and Listen--Good Habits for a Good Journey; A Fork in the Road--Deciding Which Way to Go; Dangers and Detours Ahead--Slow Down, Avoid Disaster; and Two Is Fine Company--A Friend for the Journey
32 additional pages that include excerpts, quotes, and scripture
Special pages for graduates to log personal goals, favorite verses of scripture, and prayers
This life guide fits nicely on a nightstand, gift basket, or backpack. For graduates the question is, will they face the future with or without God? Max Lucado's Let the Journey Begin has powerful, life-changing messages for a vital time in life.