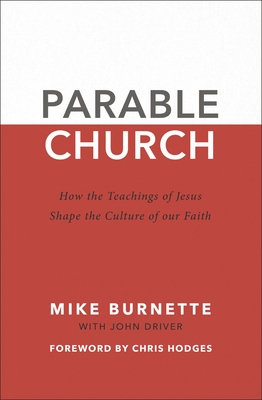 Parable Church: How the Teachings of Jesus Shape the Culture of Our Faith
This product is not returnable.
Publication Date:
March 30th, 2021
Usually Ships in 1 to 5 Days
Description
Unpacks unique insights from Jesus' parables that can help us understand and experience the full, transformative life in community we are divinely intended to live.
Christ never actually told us how to "do church." Yes, he had a lot to say about the church, but what he did say was mostly unrelated to stylistic issues or contextual trends. He never spoke about its leadership hierarchies or the pros and cons of denominational fellowships or the types of music. And yet, much of our time and energy as leaders and shepherds is consumed by chasing after tips, tricks, and secrets to "grow" churches.
While we've tended to focus on church growth through strategies, programs, and metric-based insights, Christ always focused on the heart and the values of the Father, the values that actually change lives and increase the spiritual health of his people.
By digging deeply into three important parables:
The Parable of the Two Sons
The Parable of the Sower
The Parable of the Talents
Parable Church weaves together personal narratives, unique cultural observations, and compellingly fresh biblical insights to paint a picture of something unimaginably greater than what most people think of when they think of Jesus' Church.
Although Jesus never gave us directions for church, he did, through his parables, reveal what we should experience in our communities together--he revealed the culture of his kingdom.